WHAT IS DESUBLIMATION?
Desublimation is a phase transition in which a gas changes directly to a solid without passing through an intermediate liquid phase. 
It is an exothermic phase change that occurs at temperatures and pressures below a substance's triple point in its phase diagram.
Desublimation is also called deposition.
WHAT CAUSES DESUBLIMATION?
Desublimation is caused by a drastic loss in thermal energy from the surrounding gas due to the presence of a much cooler surface.
For example, frost formation occurs on window surfaces during the winter seasons.
This window is at a much cooler temperature, this makes the water vapor in the surrounding air to lose enough thermal energy and change directly into solid which we see as frost during winter.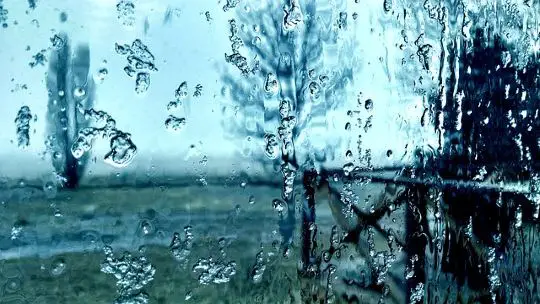 DESUBLIMATION PROCESS
Desublimation is an exothermic phase change, it releases energy in the form of heat to the surrounding.
Desublimation is the reverse process of sublimation.
Recall that:
Recall that: ∆Hsub = ∆Hfus + ∆Hvap
In an ideal condition, the energy required to cause desublimation is the same energy required to cause sublimation for a given substance.
Therefore:
Heat of Desublimation = Heat of sublimation
DESUBLIMATION EXAMPLES
water vapor changing directly to ice
Formation of snow
Soot formation in chimneys
Formation of frost on windows
A carbon dioxide fire extinguisher is filled with gaseous carbon dioxide but the higher pressure inside the canister causes it to turn into solid carbon dioxide which is later released as a white powder when extinguishing.
Desublimation is utilized in an industrial coating. A process known as evaporative deposition.