The human body is like a living furnace constantly producing its own heat.
There is a certain body temperature required for proper body function and metabolism.
Your body temperature might be slightly higher or lower than the stated average body temperature.
But if there is a significant deviation, then it signifies a health problem.
Let's dive a little bit into details.
WHAT IS THE NORMAL BODY TEMPERATURE?
The average normal body temperature is  37°C (98.6°F). 
Since it's an average value, it may vary based on age, activity, time of day and also the body part of the reading was taken.
Therefore we often talk about the average body temperature range which falls within  36.1°C (97°F) —- 37.2°C (99°F) for adults.
WHAT IS THE AVERAGE BODY TEMPERATURE RANGE?
The average body temperature range is estimated as:
| | |
| --- | --- |
| ADULTS | ranges from 36.1°C (97°F) —- 37.2°C (99°F) |
| BABIES & CHILDREN | Ranges from 36.6°C (97.9°F) — 37.2°C (99°F) |
| ADULTS OVER 65 | lower than 36.2°C (98.6°F) |
FACTORS AFFECTING NORMAL BODY TEMPERATURE
Normal body temperature may slightly vary above or below the average body temperature as a result of different factors like:
A person's age. Younger people tend to have higher average body temperatures.
Physical activity levels
The time of the day. Body temperature is lowest in the morning and highest in the late afternoon.
Food and fluid intake
For females, their hormones and their menstrual cycle affect their body temperature.
The body part the reading is taken affects the temperature value.
Rectal readings (ear) are higher than oral readings (mouth), while armpit readings tend to be the lowest.
Armpit Reading —-> Oral Reading  —> Rectal Reading
From left to right, increasing order of temperature value.
WHAT DOES A BODY TEMPERATURE ABOVE 37°C MEAN?
If the temperature is appreciable higher than the normal body temperature of 37°C, then it is a sign of fever.
The following thermometer readings are generally a sign of a fever:
Rectal or ear readings: 38°C (100.4°F) or higher
Mouth reading: 37.8°C (100°F) or higher
Armpit readings 37.2°C (99°F) or higher
This reading is applicable to babies, children, and adults.
Fever can be accompanied by other signs and symptoms like:
Sweating
Loss of appetite
Hot skin
Headache
Increased heart rate
Dehydration
Body aches
Fatigue and weakness
Chills or shivering
You can suffer from fever whenever you overwork yourself or trying to adjust to a new environment.
Most times, all you need is to have a good rest but if symptoms persist, see a doctor.
WHAT DOES A BODY TEMPERATURE BELOW 37°C MEAN?
If the body temperature is lower than the normal average body temperature of 37°C, it is a sign of hypothermia.
Hypothermia is a condition when the body's core temperature is significantly below the normal temperature required for proper body function and metabolism.
Hypothermia is not a disease. It occurs when you lose too much body heat.
For Adults: Below 35°C (95°F)
For Babies: Below 36.1°C (97°F)
Other signs and symptoms of hypothermia include:
A weak pulse
Slow, shallow breath
Low energy or dizziness
Loss of consciousness
Bright red skin that's cold to the touch (in babies)
Shivering
Poor coordination or clumsiness
Confusion or memory loss
Most people associate hypothermia with being outside in cold weather for long periods of time. But hypothermia can occur indoors, too.
Babies and older adults are more susceptible.
Babies are not good at regulating their temperature and as a result, they can lose heat quickly.
It's therefore important to always keep them warm.
Older adults also struggle to keep their body temperature within the normal range if they are in a room with intense air conditioning.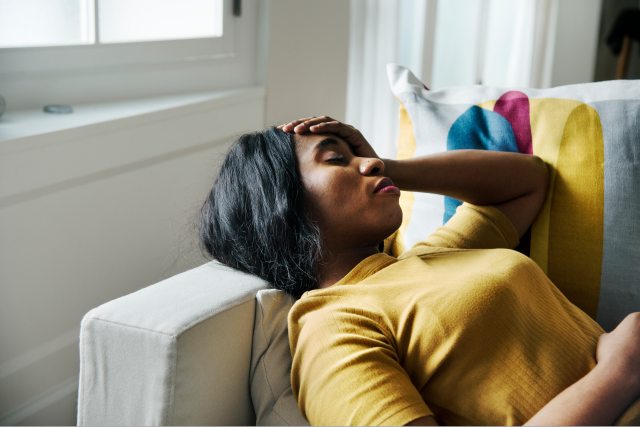 Exercise helps regulate body temperature.
If you are not feeling too well, it's advised to check your body temperature.
Proceed to see a medical practitioner if you notice deviations or for clarity.